Paving Contractor, Asphalt Paving Brampton, ON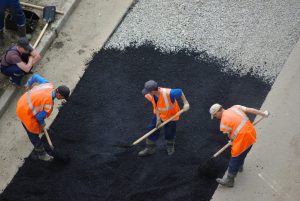 The saying goes that first impressions mean everything, that they are extremely important. If you own a home, then you want to take care of every aspect of it and that includes the driveway and pathway. What is the primary thing that your family sees when they see your home? Your driveway.
If you are an owner of a company, what is the first thing your customers and clients see when they see your business? Your parking area. The design of one's residential driveway or a commercial parking lot comes down to one thing, how well you have maintained your paving. 
Do you want an upper-scale, top-notch paving contractor work as we see in Beverly Hills Rodeo Drive or some cracked paved road we see in a run-down city? After all, why else would you be searching on Google for "top asphalt paving company in Brampton?" Let me explain to you the importance of having a good paved driveway or commercial or industrial lot.
The safety of your house and how beautiful it looks on the outside is closely related to the quality of workmanship that has been done to your asphalt paving, concrete or interlocking. Therefore, picking the right paving contractor is extremely important so that your driveway or parking lot is taken care of the right way, with the pros! With Brampton Paving Services, we perform anything that has to do with the pavement, which ranges from asphalt, concrete, and Interlock. 
You show us the issue and we'll pave it brand new for you! There are many paving companies in Toronto, Brampton, and the entire GTA and surrounding areas but we are the experts in this climate-changing province of Ontario. We will take care of bringing your Residential or Commercial paving to pristine condition. With our experienced and professional team, we will start by showing you below the most common material used in this industry and that is asphalt.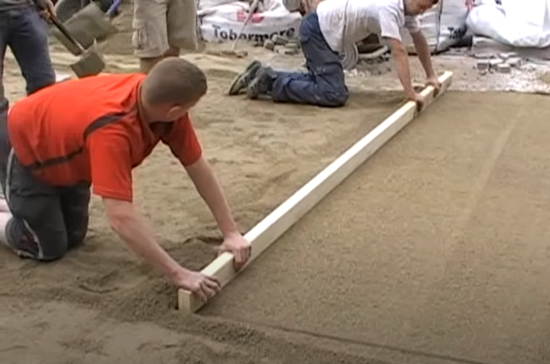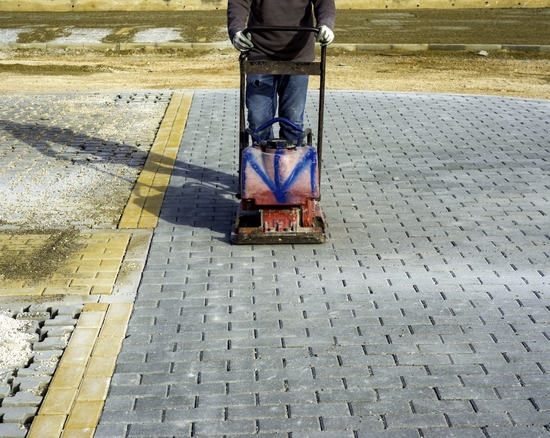 If you want the top material used by all paving companies and contractors in the pavement industry, then you want asphalt! Another way you can call it is tarmac, blacktop, bitumen, and asphaltum. It is what you need for any project. A well-paved road comes from careful review and and ensuring each step involved is done the right way for the complete construction process.  Picking this material is not the only step involved as it requires the correct selection of mixing formula, the manufacturing and delivery of the concrete mixing plant, the setting process, and then compaction.  A well-paved job is extremely important for the whole process to come together flawlessly.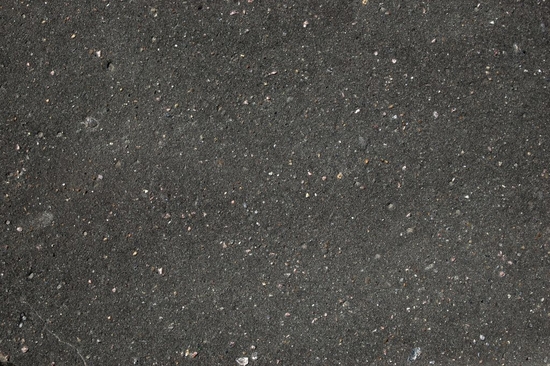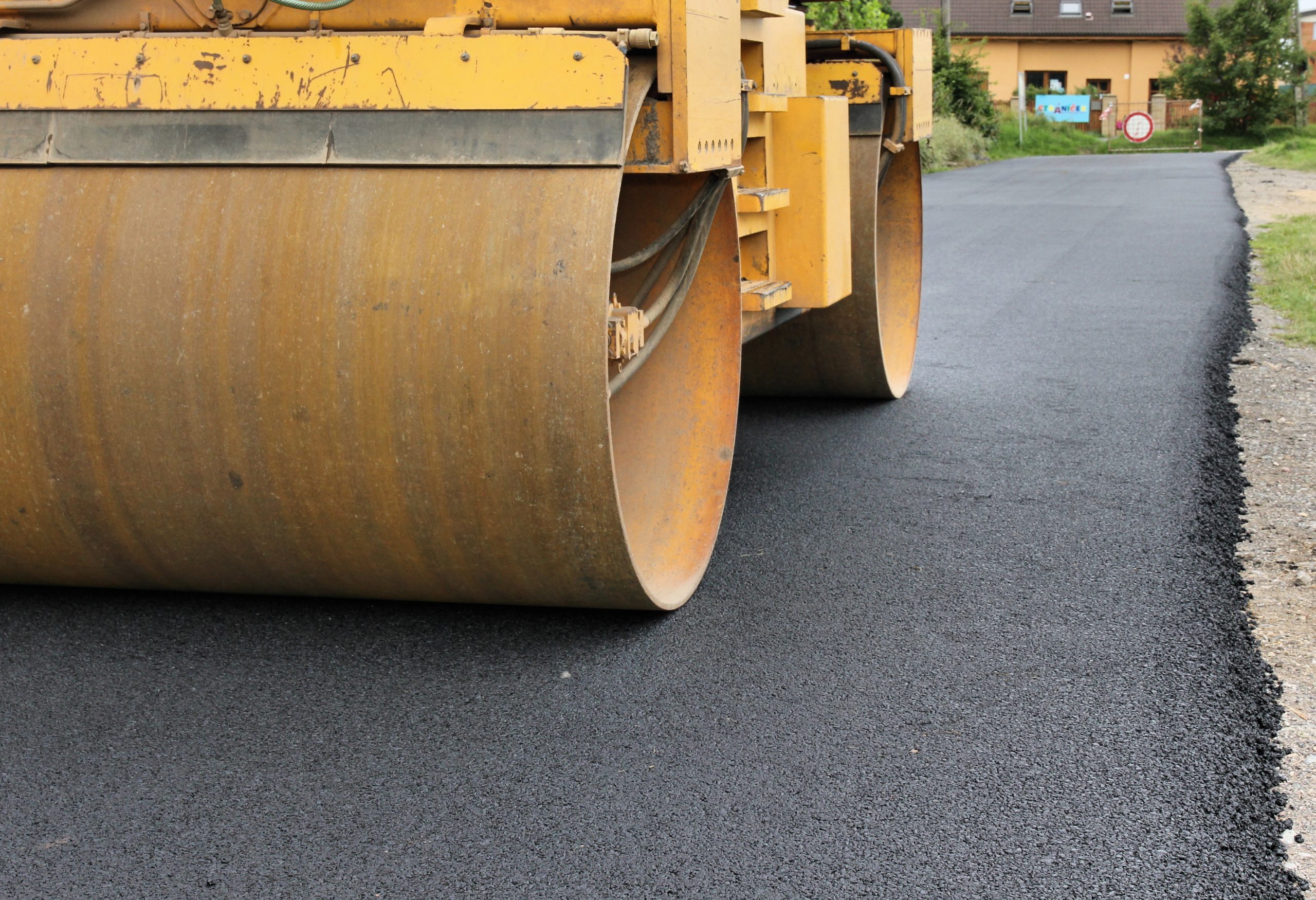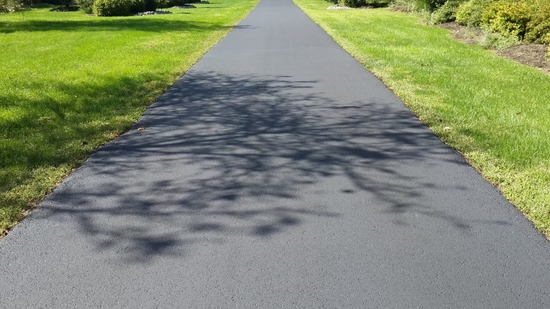 Asphaltum Process
Preparation:
Depending on if it's a brand new construction, the majority of the times there will be an old layer that will require to be replaced or removed. Hence, the initial stage or step of the procedure is to actually strip away the old layer. It is extremely important that you are careful never to tear out the current base underneath, so it remains how it should be, firm. Once the process of removing the old layer has been completed, we always verify the underlying base, making sure it has remained firm, solid, and that there has not been any movement. By driving a heavy truck over the existing area, it helps us find out if it is moving or if it is as it should be. Without a good foundation or base, whatever we pave on top will not hold up over time and cause more repair work to be needed. Always keep this in mind that with anything you do in paving or in the construction industry, a good and strong surface starts with a good and strong base.
Laying:
With almost the majority of our projects, the number of layers and the kind of tarmac we use will probably differ.  Commercial properties generally require stronger and thicker material due to the constant flow of traffic with heavier vehicles.  Residential driveways, more often than not, involve applying a thinner layer as the traffic flow is much lighter and nowhere near as heavy.
With commercial jobs, a base coating called binder is put on the first.  This is a functional layer that's not aesthetically pleasing at all as a surface coating because it does consist of larger rocks which helps make it stronger. Once that layer has been laid down, the next step required is the covering. The covering is an exceptionally fine material that is applied on the top of the base. What you see in the end result when the paving work has been completed, is a beautiful and smooth layer. This final stage is important to get as smooth as possible as that is what is considered to be aesthetically pleasing.
Compaction:
In order for this whole process to be done properly and be effective, we use large rollers to drive on the layer. The importance of this final step is to make sure that the material has been properly compacted so that it becomes solid. With every project we do and the size of the work needed for both residential and commercial site, we use different size of rollers.
Reasons Why To Hire Our Services
We have laid out and given you an idea of how this industry works when it comes to paving companies in Toronto and specific areas like Brampton. Please see below some of our professional qualities we take pride in. 
Years of Experience: At Brampton Paving Services, we have a professional team.  Over the years of being in this industry, we have completed governmental public projects, as well as residential and commercial. Our Pros have the experience of bitumen laying to repair work, striping, concrete paving, and bricklaying among lots of other skills.
Fast & effective: We have the capacity to handle over 1500 tons of material daily. We have our own excavators, cold planers, and compactors. We pride ourselves in being efficient and quick
Cost-Effective: We go where our services are needed! Plain and simple! We provide FREE onsite inspections from Brampton to all surrounding areas in the GTA. Our prices are very affordable compared to what most other Toronto paving contractors charge. Every client is treated equally and everyone has different needs when it comes to the scope of work that needs to be done. We take pride in working with our clients and giving them the most cost-effective plan without compromising quality. We want you to feel happy with what we have to offer, and we'll never take on a project without you giving us the green light and being 100% ready to go with everything we offer.
Neighborhood: With serving the area of Brampton for years, we are efficient in knowing all the important aspects of the job when it comes to temperature, humidity, and other factors. We always make sure to provide you with the service to meet what is most suitable for your area.
Quality: We take pride in the high quality of our work and like to provide a reliable & fast service to you. We maintain a strong and thorough communication between our customers, our engineer and the rest of our team before we begin the work.
Flexibility: We have a large and professional team that can work around the clock to complete the project in a timely manner. Whether there is a snowstorm out there or it's a scorching summer day, just give us a call when you need it done sooner than later. help.  We pride in providing our customers with a reliable service.
Customization: Whether it is a simple industrial parking lot, a high school or college campus parking lot, or simply your personal business roadway. If you paint us a picture of what you want, we will make it happen.
If you want to add beauty to your property so that it looks like Black Gold, then asphalt raveling and sealcoating is what you need. No matter what you decide to do, seal coating will always give it that rich black appearance that will make it shine and give it that contrast to make it pop.
Every year there is an increase in accidents and incidences that occur. We can't stress enough the importance of making sure your property has proper striping and markings for the safety of everyone. The material we use for striping ensures visibility of these markings during the day as well as the nighttime. These safety boundaries ensure and help drivers and pedestrians to be careful.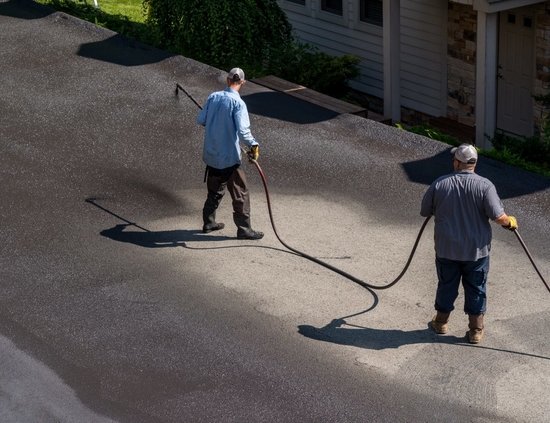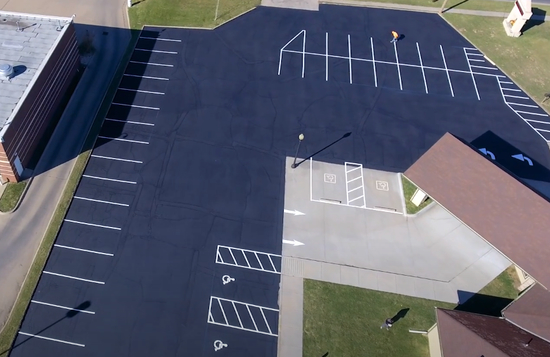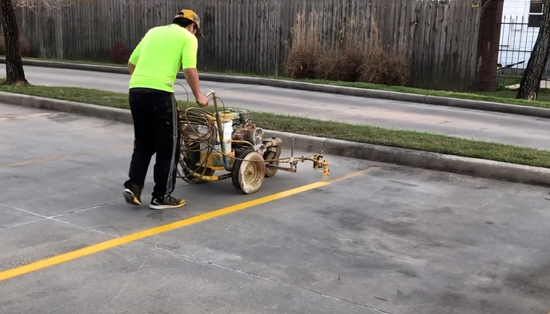 With every harsh winter, your driveway, blacktop parkway, or concrete will surely start to crack more and more. Although you may think that a small crack may not be something to worry about, the longer you leave it unattended and not look after these issues, the more those cracks will probably deteriorate and grow. This adds dangers to your property as well as it not being aesthetically pleasing to look at. So why not give us a call and strike the iron while it is still hot!
Who likes to see potholes on a well-paved road? No one! Potholes can decrease the look and value of your property but most importantly it is a safety issue for road users. One of our team specialists will inspect every pothole they come across to assess and give the best treatment for each one.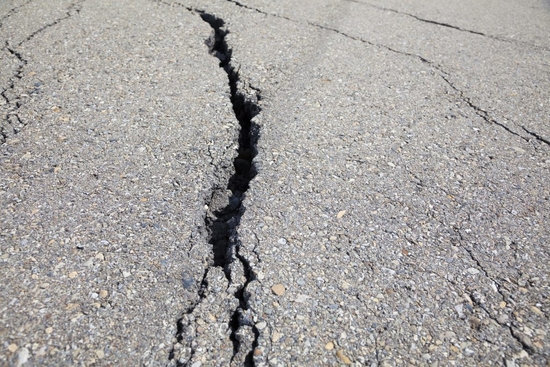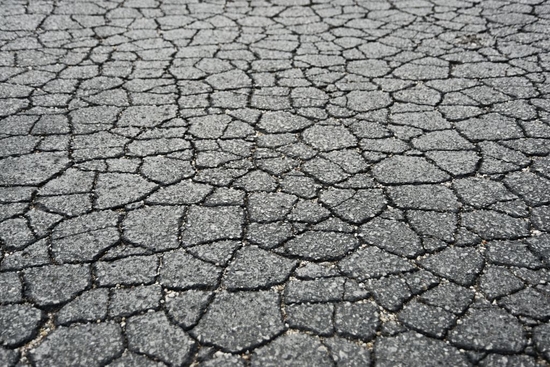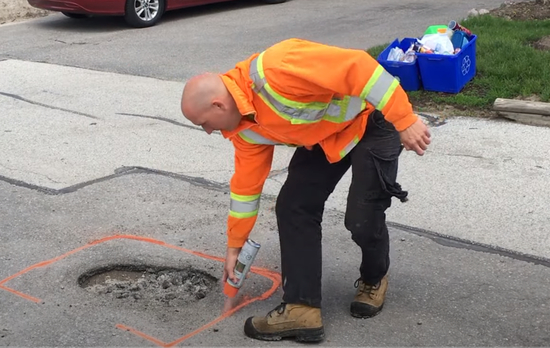 One of the best ways that helps in preventing having cracks is by having interlocking done. Interlocking and how it all connects is very flexible and looks fantastic! The earth around us is constantly shifting and shuffling and moving everything, even though it is to slow for the naked eye to see. Interlocks keeps everything intact and undamaged and from cracking. Give Brampton Paving Services a call to book a free assessment to our interlocking driveway services.
Paving In Canadian Winters
As bad as it may sound saying this, the GTA and most of Ontario spends most of the time covered in snow. During this season with the humidity and the ups and downs in the temperature, it is not always ideal for paving. We always make sure that our customers are happy. If there is an emergency service that needs to be taken care of, we will take on the project and ensure the best quality of work is always given.
.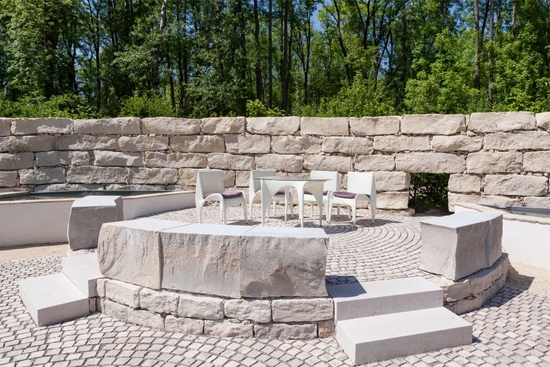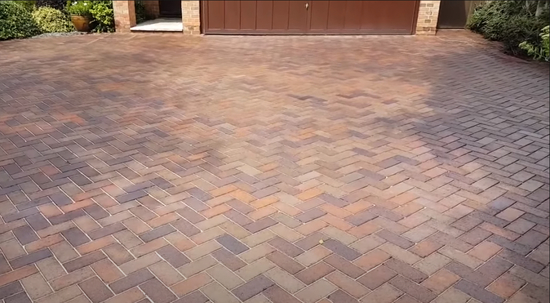 "After 2 years trying to convince my husband for us to get Interlocking done for our driveway, he finally agreed with me and we decided to take the plunge. We called Brampton Paving Services and had a consultation, deciding to move forward. Not only did they finish sooner than predicted, but came in exactly as quoted." – Jill K.
"Our parents owned an older home that was passed down from their parents. For their anniversary, we hired Brampton Paving Services to finally give them a finished interlocking backyard and all the way to the front driveway. It was absolutely worth the investment to see their faces." – Sean U.
"The dreaded time to replace the driveway finally came upon me, and so I called Brampton Paving Services. They took a lot of the pain out of the process with their estimate, and the work that they did will last me many more years." – George D.
We service a wide range of areas including:
Brampton,
Mississauga,
Vaughan,
North York,
Oakville,
Milton
and the rest of GTA.